In this collaborative quill editor demo,
I tried to change the code like this: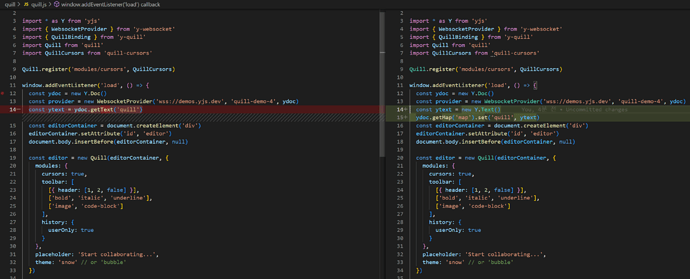 So it is actually just putting ytext into a shared map.
I expected this code to work perfectly like the original.
However, it is just not synced…
Expected (original example)

Actual (edited to use nested share types)
Is there anything that i'm missing?
(+)
codemirror and codemirror.next have same problem. So I think this is not the problem of particular implementation, just I'm doing something wrong with shared types.