Hey Everyone I am Rishabh, a third-year undergraduate student studying computer science, I made Caucus as a hobby project which uses react node and Yjs.
Caucus helps students practice coding interview questions together. It has a list of questions scraped from Leetcode which could be sorted based on company name and tags, and it uses yjs, y-webrtc for real-time conflict resolution.
Login Page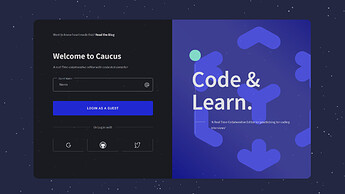 Code Editor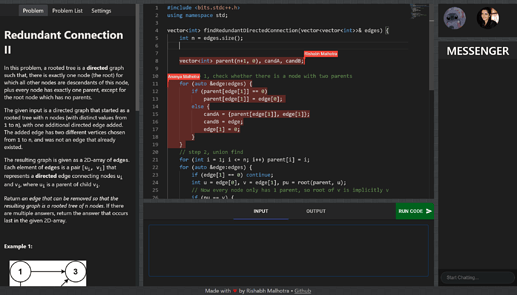 Thank to all the maintainers of yjs for creating such a wonderful library, which makes it so easy to incorporate real-time communication.
Cheers,
Rishabh.