Hey yjs community! I've been posting here and there, but realized I hadn't shown off my baby! This is LegendKeeper, a suite of world-building tools for RPG game-masters. We use Yjs to empower users to build multiplayer knowledgebases and world atlases for their fictional settings.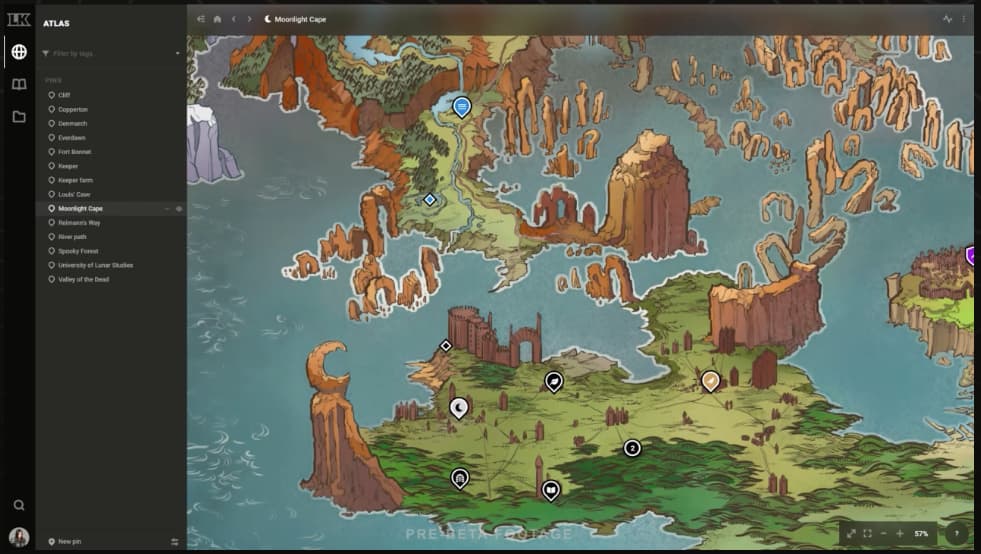 "Worldbuilding is the process of creating places, objects, characters, culture, and history for a fictional setting." - DAmato, James. The Ultimate RPG Game Master's Worldbuilding Guide
If you've ever played Dungeons and Dragons or started on a fantasy novel, you know what a challenge building a fictional world is. There are many details to keep track of, and few tools up to the task. I built my own and found many other folks had the same issue!
We recently moved our entire system over to Yjs and we love it. We are running about 2.5 million ydocs in production, and that number is rapidly increasing. Yjs is so performant, we've actually saved on hosting costs by switching to it, which is pretty cool. It required a huge paradigm shift in how we thought about our app, but Yjs is very user-empowering: collab + offline is huge.