Hello!
I've put together a small editor that can write content to the filesystem. The API is only supported by chrome, though it's so cool that Yjs allows you to proxy those writes to other browsers.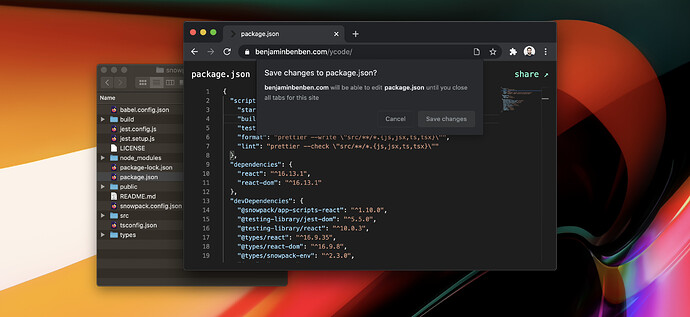 It's my first time using Yjs, and I love it! It's a real game-changer to have this kind of functionality so easily available for developers. I'm looking forward to using it for some other things in the future.
Fyi, the one issue I hit was with the Monaco binding, because I was loading in the library in a pretty weird way. So I copied y-monaco into my project and hacked my way around it.
Ben