Hi there, I am using Yjs for collaboration with Tldraw (GitHub - tldraw/tldraw: a very good whiteboard).
I have downloaded the code from this link (yjs-tldraw - CodeSandbox). I basically need help with two things.
1- How to enable image support while using yjs
2- Currently in the demo link above, we are connecting to "wss://demos.yjs.dev" in store.ts file. Basically I need to connect to my own server instead of "wss://demos.yjs.dev".
Is it possible ? If it is then pls share any example. I am very new to Yjs and Backend development.
Note: In the above sandbox link, there is no UI for importing image bcz they have disabled image via a prop. I updated the Tldraw to latest stable version and also enabled images.
Currently I see this blank rectangle instead of image. My guess is Yjs does n't store images bcz of it's long base64 strings.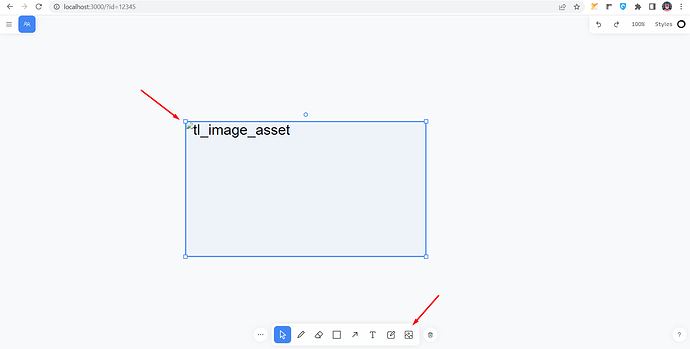 Thanks in advance !